Book your Next Accommodation Here with Travel with Chris
Whether you are looking for a high-end 5-star hotel, holiday rental, an apartment, beach house, a tiny bed and breakfast or budget hostel or backpackers, Travel with Chris is the one stop place to do all your bookings.
Travel with Chris is proud to collaborate with Agoda, Booking.com, Expedia, Trip.com, Hotellook and Vrbo for those wanting to book an apartment or home away from home. In addition, Hostelworld for all of those looking for budget accommodation at a hotel or backpackers.
Agoda is one of the fastest growing online hotel platforms worldwide, listing over two million hotels and accommodations and providing services in 40 different languages. Agoda always has specials on their accommodation where you can get up to 80% of in some cases. 
Booking.com is one of the biggest companies in the world where you can search and book over 30,000 destinations worldwide and find some of the best prices on hotels for all budgets with no booking fees!!
Expedia is a leading provider when it comes to hotel rooms, rental cars and vacation packages and one of the biggest online with their wide range of properties to choose from when it comes to accommodation. Trip.com is also a great company and they give you the opportunity to search and compare cheap flights, trains, hotels and buses. With a far-reaching network of more than 5,000 cities around the globe and especially in Asia where they along with Agoda are the best accommodation providers. Click on either the Expedia or Trip.com banners below to find the best accommodation for your next vacation.
Hotellook — a service that helps you find and compare prices on hotels around the world, provided by a leading reservation system.
Today, Hotellook.com offered to put together information on more than 250,000 hotels in 205 countries, working with data from more than 10 online booking systems, such as Booking.com, Agoda.com, Expedia, and others.
Vrbo / HomeAway are the world's leading marketplace for vacation rentals, with over 2 million paid listings of vacation rental homes in 190 countries. Vrbo offers an extensive selection of vacation homes that provide travelers with memorable experiences and benefits, including more room to relax and added privacy, for less than the cost of traditional hotel accommodations. Click the Vrbo banner below to find the best and cheapest apartment or vacation home on your next trip.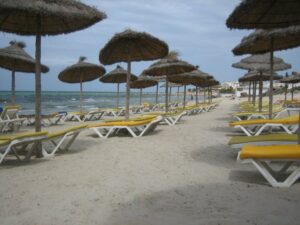 Travelling to Tunisia provides an enthralling experience of a North African nation that skillfully combines a rich cultural tapestry, varied landscapes, and ancient history. Tunis,
Read More »