When you go travelling, there are other useful and cheap travel related products & accessories you should consider buying before you leave on your trip
Travel with Chris is proud to collaborate with the first universal SIM card and free app for travelers called Drimsim.
Buy the Best and Cheapest International SIM Card
Drimsim is a real SIM card. It is a plastic card with a chip, just like any other, which you can insert into your phone, tablet, or router. The difference is that it is not tied to an operator. Once your plane lands in a new country, Drimsim is immediately ready to work, so you can call all your friends and they can  contact you. Drimsim is the cheapest international SIM card. 
Drimsim operates in 229 countries, provides stable communication, a fast Internet connection, and prices similar to those of local operators. Drimsim negotiates directly with the operators. Therefore, Drimsim is cheaper than roaming and SIM cards from other providers.
Click on the Drimsim banner below today and get your SIM card and the best rates when you go on vacation.
Buy the Best and Cheapest VPN when Travelling 
Are you travelling abroad and going to places like Thailand or Berlin and looking to stay secure online? A VPN not only protects your identity and privacy while using pubic WIFI, but it is also protects and allows you to change your location and you can access content anywhere in the world or the content you want to see back home.
Travel with Chris is proud to collaborate with both Atlas VPN and Nord VPN and we are positive you will be secure and happy with both of these companies. For more information on buying your new VPN today, click on either the Nord VPN or Atlas VPN banners below.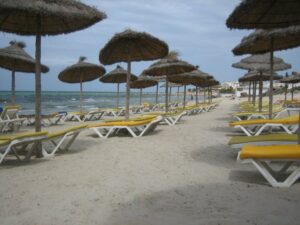 Travelling to Tunisia provides an enthralling experience of a North African nation that skillfully combines a rich cultural tapestry, varied landscapes, and ancient history. Tunis,
Read More »