Has your flight been delayed, cancelled or have you been denied boarding? If so, Travel with Chris has collaborated with AirHelp and Compensair, so you can try and claim your €600 in compensation.
AirHelp and Compensair understand passengers' rights and have helped millions of people receive the €600 in compensation they are entitled to. All you need to do is submit your flight details and both AirHelp and Compensair will take care of all the paperwork, handle the claim and legal proceedings process on your behalf. Compensair works with all major airlines and operating on a "no win, no fee" basis.
If you need to book accommodation while your flight is delayed, Travel with Chris is the best travel planning and booking website online.
Click on AirHelp and Compensair banners below to receive the compensation you are entailed to today from that flight delay or cancelation.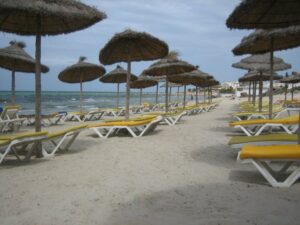 Travelling to Tunisia provides an enthralling experience of a North African nation that skillfully combines a rich cultural tapestry, varied landscapes, and ancient history. Tunis,
Read More »