For most of us, when we go travelling it is all about the experience. With Travel with Chris, this is your one-stop-shop with over 200,000 attractions and things to do and see in over 2,500 destinations. If you are looking to do an African safari or mountain trekking in Nepal, you can book these adventure trips here and so many more.
Travel with Chris is proud to collaborate with G Adventures, which is on the world's biggest travel companies.
Book an Adventure Tour with G Adventures
G Adventures are the world's largest independently owned small-group adventure travel company. A well-known and recognized adventure travel agency, G Adventures provides distinctive and engaging travel experiences all over the world. G Adventures strives to offer genuine and life-changing adventures for tourists, with a focus on sustainable and responsible tourism. 
Available across all seven continents, their tours embrace local accommodation, cuisine, and transport to put travelers in a first-name basis with the planet's people, cultures, landscapes and wildlife. They provide a wide variety of itineraries, appealing to various hobbies and travel preferences, such as active vacations, small-group excursions, and family adventures. The journeys offered by G Adventures provide chances for meaningful interactions and cross-cultural exchange, whether they include visiting distant locations or interacting with local populations.
Their skilled and enthusiastic local guides guarantee a tailored and enriching experience for tourists. Through its community development projects, G Adventures is dedicated to reducing the environmental impact of travel and assisting local businesses. Travelers can go on adventures through G Adventures. At G Adventures, they do not just believe in seeing the world, but making it better as well.
Click here or one of the G Adventures banners below and find the perfect adventure tour you have always been looking for.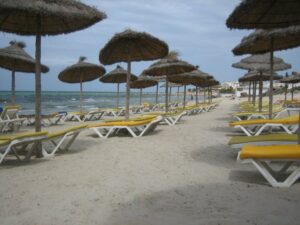 Travelling to Tunisia provides an enthralling experience of a North African nation that skillfully combines a rich cultural tapestry, varied landscapes, and ancient history. Tunis,
Read More »