Travel with Chris trusted partners for RV / Campervan hire are Outdoorsy or Paul Camper for those wanting to rent a campervan in Europe.
While most people prefer to book a hotel when they go on holidays. We think renting a campervan / RV and hitting the road is perfect for those wanting a road trip and see some of world's natural beauty.
Cheapest Campervan or RV Rentals in North America
Lots of people own RVs and lots of people want to rent RVs. Outdoorsy is how they meet. This is the Vrbo of RV / Campervans where people can rent an RV from people who want to list their own RV. In addition, Outdoorsy allows you to get RV insurance from Roamly, so you are well taken care of when you are on the road. Click here for RV insurance
Outdoorsy is only located in North America, but it is the most comprehensive platform for outdoor travelers to rent stylish awesome RVs throughout the continent. Their selection spans vintage Airstreams, toy haulers, fifth wheelers, Class A, B, and C of RVs, as well as garden-variety trailers and motorhomes.
Outdoorsy is safe, easy, fully insured as mentioned, and has a great local selection. They are free to join and have no membership fees of any kind. Discover amazing RVs to travel in – or rent out your
For those wanting to rent an RV on Outdoorsy click here or banner below:
Cheapest Campervan or RV Rentals in Europe
Paul Camper is the largest camper-sharing marketplace in Europe. Founded in Germany, it lists over 10,000 camping vehicles throughout Germany, Austria, the Netherlands and the United Kingdom for you to enjoy. This is a proud community of outdoor lovers, aiming to bring everyone closer to nature and connects campervan owners with adventurous travelers looking for one-of-a-kind travel experience. 
The platform provides a wide range of campervans, from cozy trailers to roomy RVs, to accommodate different needs and preferences. Paul Camper has transformed how people rent and share campervans with its user-friendly interface and open booking procedure, fostering a feeling of community and environmentally conscious travel. As a reputable marketplace, Paul Camper offers a secure and dependable platform for both owners and renters, encouraging life-changing outdoor experiences and memories. Help Paul Camper share the love for camping!
Click on the Paul Camper banner below for more information and prices for renting a cheap campervan when you want to travel around Europe!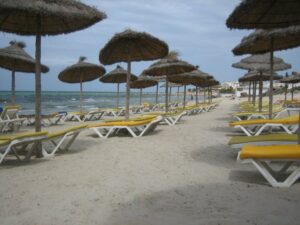 Travelling to Tunisia provides an enthralling experience of a North African nation that skillfully combines a rich cultural tapestry, varied landscapes, and ancient history. Tunis,
Read More »