Popular methods of exploring cities all over the world include hop-on, hop-off bus trips. These adaptable tours provide visitors the choice to personalize their sightseeing experience by allowing them to board and disembark at a variety of destinations. Hop-on hop-off bus tours are a practical and effective way to see a city's highlights because they have insightful commentary and practical routing.
Book an exciting and fantastic city sightseeing hop-on-hop-off bus tour from our trusted partners City Sightseeing Tours or Big Bus Tours today. 
Book a Hop on hop off Bus Tour from City Sightseeing 
Located in nearly 100 cities across the globe, City Sightseeing Tours is the world's leading open top bus tour operator.
With distinctive buses and friendly staff, the choice in selected cities between multi-lingual commentary and live guide, an exclusive Kids Commentary in some destinations.
Hop On and Hop Off as much as you like at any of the bus stops on the route and see all the best sights and attractions that the town or city has to offer.
Click on one of the links or banner below to book your City Sightseeing Tours today before you go on your travel
Book your City Sightseeing Tour from a Top Major Destination Below:
Some of the Top European Cities
Some of the Top Worldwide Cities
Book an Open-Top Hop on Hop off Big Bus Tour
Big Bus Tours is the largest operator of open-top hop on hop off sightseeing bus tours. The service currently operates in over 20 cities, across four continents. The tours incorporate all the top sights of each city and travelers can hop on and off at major landmarks to explore at their own pace. Recorded commentary is available in multiple languages and Big Bus Tours also offers live guides in many locations. Book a hop on hop off bus tour today from cities like Hong Kong, New York, Chicago, London, Paris and Sydney Australia just to name a few. 
Click here or on the Big Bus Tours banner below to book your once in a lifetime and best hop on hop off sightseeing bus tour.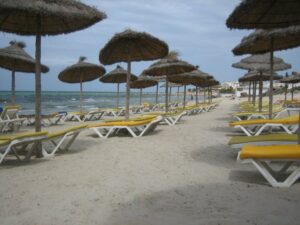 Travelling to Tunisia provides an enthralling experience of a North African nation that skillfully combines a rich cultural tapestry, varied landscapes, and ancient history. Tunis,
Read More »