Great Value Travel insurance and Cheapest Online
Purchasing travel insurance is a crucial step in making sure that your trip is secure and stress-free. In the event of unforeseen occurrences like trip cancellation, medical problems, lost luggage, or aircraft delays, it provides financial protection and piece of mind. Numerous risks are covered by travel insurance, such as personal responsibility, medical costs, and emergency medical evacuation. Additionally, it offers assistance services including emergency support and 24-hour helplines. Travelers can reduce the financial risks brought on by unanticipated events by purchasing travel insurance, which frees them up to enjoy their trip with assurance and confidence.
You can buy, extend and claim your travel insurance online from Travel with Chris preferred companies are EKTA and Insubuy, which is a great company for those who are travelling or living in the US.
EKTA Best and Cheapest Travel Insurance 
EKTA travel insurance offers a wide range of coverage options that are intended to shield travelers from a variety of risks while they are on the road. People can have peace of mind knowing that they are financially secure in the event of unforeseen circumstances thanks to EKTA travel insurance. The insurance normally provides coverage for a wide range of events, including personal responsibility, medical emergencies, trip cancellation or interruption, and lost or delayed baggage and also cover for COVID-19. 
EKTA travel insurance provides 24/7 assistance services to make sure that travelers may get support and assistance when they need it. These services can include travel concierge services, emergency medical support, and travel information.
The flexibility that EKTA travel insurance offers is one of its main benefits. To accommodate individual needs and travel choices, it offers a variety of plans and coverage alternatives. EKTA travel insurance can be customized to match the individual needs of the traveler, whether it's a quick domestic vacation or a lengthy overseas trip.
Travelers can protect themselves against potential financial hardships and travel disruptions by purchasing EKTA travel insurance, which frees them up to concentrate on having the best possible time on their vacations. To book EKTA travel insurance click here or on the banner below. 
Insubuy Best Travel Insurance for Visiting the United States
Insubuy has been in business for more than 20 years. It is currently the largest provider of visitors insurance—which provides medical coverage as well as emergency medical evacuation, repatriation of remains, and travel-related coverages—for foreigners visiting United States. Customers can get instant quotes from multiple U.S.-based companies, compare them side by side, and make an instant purchase online from its user-friendly web platform in a few minutes, as no paperwork is required.
Additionally, their customer care is renowned for being accommodating and supportive, providing support and direction throughout the insurance process.
Travelers who choose Insubuy travel insurance can financially protect themselves against unforeseen occurrences and have access to fast support and assistance while on their journeys. It is a dependable option for people looking for thorough coverage and top-notch customer support while travelling.
For more information on Insubuy click here or on their banner below and find the best travel insurance for you.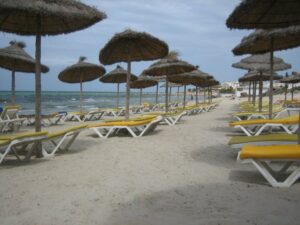 Travelling to Tunisia provides an enthralling experience of a North African nation that skillfully combines a rich cultural tapestry, varied landscapes, and ancient history. Tunis,
Read More »