London is the capital of city of England and with a metro population of nearly 15 million, it is huge city with history that dates back thousands of years. However, although the whole metro area is millions of people, the City of London itself is actually one of the smallest cities in England.
With a history that dates, back to Roman times and with world famous sites like Big Ben, Westminster Abbey, Buckingham Palace and the Palace of Westminster it draws millions of tourists every year and it is one of the most visited cities in the world.
Today, London is one of the most multicultural cities in the world and with having some of the best entertainment, shopping, arts scene, dining and of course history you will always have something to see and do in London and will definitely not get bored. 
In this article, we will give you our list of some must see tourist attractions when you visit London.
Visit Buckingham Palace and the Changing of the Guard
Located in the City of Westminster is Buckingham Palace. It opened in 1705 and it has been the principal residence of the monarch in the United Kingdom since 1837. Buckingham Place is a must-do tourist attraction when you visit London.
If you have an opportunity, we recommend you try to watch the Changing of the Guard, which is a ceremony that takes place between St. James's Palace and Buckingham Palace. The best place to watch the Changing of the Guard is on The Mall, which is an area located in front of Buckingham Palace.
The Changing of the King's Guard occurs every other day at 10:45 am (usually Monday, Wednesday, Friday and Sunday) from August to May. In June and July, the Changing of the King's Guard occurs daily at 10:45am and will last for approximately 45 minutes. Please keep in mind, if it is bad weather then the Changing of the Guard may be cancelled at short notice.
We recommend going to Buckingham Palace and trying to fit it in around the Changing of the Guard. If you do go, make sure to arrive early so you are able to see everything because it does get quite busy.
Visit Westminster Abbey
Located in the center of London, Westminster Abbey is a beautiful architectural marvel and a UNESCO World Heritage Site. For more than a thousand years, this ancient abbey has been an important part of the nation's religious and political history.
Westminster Abbey is a visual feast with its magnificent Gothic architecture, complex detailing, and towering spires. the location of the coronations of 39 English and British monarch and counting. In 1066, the first king to be buried at Westminster Abbey was Edward the Confessor and in total 30 kings and queens have been buried here.  Not only royals have been buried here, as there are over 3,000 famous people buried here like Charles Darwin, Charles Dickens and Sir Isaac Newton just to name a few. In addition, Westminster Abbey has been the location for 17 royal weddings.
Visitors can learn about the abbey's important role in royal rituals, including coronations and royal weddings, and explore its rich history through guided tours. The Poets' Corner honors well-known authors, and the Cosmati Pavement displays exquisite mosaic art.
A tour through British history, architecture, and spirituality begins at Westminster Abbey. Visitors are submerged in centuries of tradition and culture, which inspires wonder and reverence.
Visit St Paul's Cathedral
The construction to the original St. Paul's Cathedral started in 1087 and finally opened in 1314. In 1666, the Great Fire of London destroyed St. Paul's Cathedral. In 1697, St Paul's Cathedral reopened to the cathedral you see today.
St. Paul's Cathedral is 156 meters high and although it has Neoclassical English Baroque-style elements, it has one of the world's largest and tallest domes. There are 528 steps to the dome and from there you will have beautiful panoramic views of London.
The cathedral has been the site of some famous events such as the wedding of Princess Dianna and Prince Charles and the funerals of Winston Churchill and Margaret Thatcher.
If you would like to visit St. Paul's Cathedral, it is located in the City of London, atop Ludgate Hill. If you would like to see the Cathedral floor, it is free of charge until the last admission at 15:30pm. However, if you want to climb the Dome Galleries there is a charge of £10 at the time of writing this blog. I recommend getting updated times and prices before you go, but we definitely think this is a must see for any visitor to London.
Visit Palace of Westminster and Big Ben
Arguably two of the most iconic symbols and most famous landmarks of London are the Palace of Westminster and Big Ben.
In 1834, the old Palace of Westminster tragically burned down and Queen Victoria opened the new Palace of Westminster in 1854. The Palace of Westminster is also called the Houses of Parliament and is where both the House of Commons and the House of Lords, which are the two houses of Parliament in the United Kingdom takes place.
The Great Bell of the Great Clock of Westminster or better known as Big Ben was finished in 1859 and at the time, it was the largest four-faced clock in the world and today is an UNESCO World Heritage Site.
The massive bell that weighs 15.1 tons rings out every hour on the hour and it is known for its accuracy on time. In addition, each number is approximately 23 inches long and the minute hand is 4.2 meters long and weighs about 100kg (220ibs). Finally, the 312 pieces of opal glass in each clock dial requires cleaning every 5 years.
We recommend walking across Westminster Bridge to get photographic and iconic views of these two famous London landmarks. On the other hand, click on this link or the City Sightseeing banner below to get an open top tour and go past on double decker bus.
Visit the Shard
The Shard opened in 2013 and is a 72-storey skyscraper, which makes I the tallest building in the United Kingdom and seventh in Europe. The Shard has become one of London's most popular tourist attractions for the unparalleled panoramic view you can get of London from the viewing platform located on 68th, 69th and 72nd floors.
One of the most recognisable landmarks in London is the magnificent skyscraper known as The Shard. Astonishing views of the city's skyline and beyond are provided by this structure, which stands as the tallest structure in the UK.
The stunning glass façade of this architectural wonder, created by famous architect Renzo Piano, reflects the shifting hues of the sky. Offices, dining establishments, a five-star hotel, and an observation deck may all be found inside The Shard.
The higher floors of the Shard contain "The View from The Shard," an observation deck that can be reached by visitors. They can enjoy panoramic views of London from this vantage point and spot well-known sites including the Tower Bridge, St. Paul's Cathedral, and the Houses of Parliament.
The restaurants and bars of The Shard provide a variety of dining options, from elegant dining to relaxed cocktails with breathtaking views. The Shard offers a memorable experience, fusing contemporary architecture with breathtaking views of the bustling metropolis below, whether you're dining, soaking in the cityscape, or attending a special event.
For ticket prices on the Shard and more information we recommend you click here for the best prices or the GetYourGuide banner below. By booking this way, it will allow you to cancel your visit up to 24 hours in advance and still get a full refund. In addition, you can get a Fast Track ticket in advance.
Visit the British Museum
Founded in 1753, the British Museum is one of the best museums in London if not the United Kingdom. However, it is one of the most controversial museums in the world as well. You can come to this public museum to discover two million years of human history, art and culture.
However, the museum contains a huge collection of famous historical artefacts from around the world like a granite statue from Egypt that dates back to 1292 – 1189 BC. You will also find Egyptian mummies, the Rosetta Stone, Aztec serpent and portions of the Parthenon Marbles that were built in the 5th century BC as part of the Acropolis of Athens and then they were removed and brought to London in the 1800s.
Besides all the controversy, this museum is obviously a must see attraction when you visit London and with over 8 million works in the museum, you should give yourself at least 2-3 hours when you visit.
Visit the Churchill War Rooms
The Churchill War Rooms is for anyone interested in history and especially World War II.
The Churchill War Rooms was a meeting place in the basement offices in Whitehall that served the War Cabinet to discuss Britain's war effort during the war and air raid sirens. During World War II, Churchill's War Cabinet met in the rooms 115 and they were used 24-hours a day until 16 August 1945.
This meticulously conserved underground complex offers a rare chance to travel back in time and encounter the rigors and difficulties of making wartime decisions.
Today, the Churchill War Rooms is one of the most popular museums in the London and is one of the five branches of the Imperial War Museum. We definitely recommend doing a tour of the Churchill War Rooms where you can learn more about Winston Churchill and see the bunkers where they lived and slept at times during the war.
The museum offers insight into Churchill's leadership and the crucial moments of the war through its enormous collection of artefacts, records, and multimedia exhibits.
Visitors may experience the intensity and gravity of the wartime era thanks to the Churchill War Rooms' immersive environment. Personal narratives and historical background are provided via the audio guides, which enhance the experience.
A trip to the Churchill War Rooms is an engaging historical excursion that gives visitors a fuller appreciation of the tenacity, bravery, and strategic thought that contributed to the success of World War II. Book a tour of the Churchill War Rooms is a must for anyone visiting London. 
Take a Ride on the London Eye
The London Eye or the Millennium Wheel had its ceremonial opening on December 31, 1999, but never had its first passenger until March 9, 2000.
A cantilevered observation wheel is located on the South Bank of the River Thames and at 120 meters is the biggest in Europe. Over three million visitors use it annually, you can get excellent views of the Palace of Westminster, Big Ben, and in the distance, and you can see St. Paul's Cathedral.
A must-do activity for tourists to the English capital is riding the London Eye. This recognisable Ferris wheel commands attention on the South Bank of the River Thames and provides sweeping views of the city of London's skyline and well-known attractions.
A stunning 360-degree view of the city greets you as you enter one of the roomy glass capsules. The London Eye's leisurely rotation gives you plenty of time to take in the panorama and spot famous sites like Big Ben, the Houses of Parliament, St. Paul's Cathedral, and the Tower Bridge.
There are various ticket choices available for the London Eye, including fast-track entrance and even private capsule experiences. Rides at dusk and at night, when the city lights up and the skyline becomes even more alluring, offer a particularly spectacular environment.
A trip on the London Eye gives you a unique view of the splendor of the city and enables you to make lasting memories of your time in the British capital, whether you're a frequent tourist or a native Londoner. 
Every visitor to London should book a ticket on the London Eye with its mazing views over the Thames and Big Ben you will not be disappointed, 
Tower Bridge and the Tower of London
The Tower Bridge and the Tower of London are located next to each other and the Tower Bridge spans between the London boroughs of Tower Hamlets and Southwark.
The Tower Bridge was opened to the public in 1894 and it is a Grade I listed bascule and suspension bridge that is an icon and one of the many tourist attractions when you think about London.
The Tower of London was first built in 1078 when it was called White Tower and through the years and a Wharf expansion in 1399 it is known as the Tower of London and is officially His Majesty's Royal Palace and Fortress. This historic castle is 27 meters high and is thought to be one of the most secured castles in the United Kingdom and it has been the place where the Tower guarded the royals during times of war and rebellion. Throughout history, the Tower of London has been a place that put fear into people as well and today is thought to be one of the most haunted places in London.
Another interesting fact in which those who drink gin and have heard of the drink called Beefeater before. The Tower of London is home to 37 Yeoman Wardens and people drawn from the British military, which each must have had at least 22 years of active service, and these are "Beefeaters" and they have been guarding the Tower of London for hundreds of years.
For those who love history, we recommend that the Tower of London should be at the top of your list. Try to get down there by early morning so you can have at least a couple hours to look around. The last admission is at 15:30.
Visit the Tate Modern
The Tate Modern is a well-known museum of contemporary art with an exceptional collection of modern and contemporary works on display. It is situated in London on the banks of the River Thames. The museum itself is a stunning architectural feature housed in a former power plant.
A wide variety of artworks in a variety of media, including painting, sculpture, installation, photography, and video art, are on display at the Tate Modern. The museum provides a thorough examination of modern art, featuring everything from classic pieces by artists like Picasso, Warhol, and Hockney to thought-provoking works by up-and-coming creators.
The Tate Modern also presents a variety of temporary exhibitions that highlight particular artists, ideas, or trends in addition to its permanent collection. These displays offer new viewpoints and introduce viewers to emerging artistic voices.
The expansive, industrial-chic galleries of the museum make the perfect setting for appreciating art. Visitors can immerse themselves in a wide variety of creative experiences, from the vast Turbine Hall to the private spaces of the Tanks.
The Tate Modern has developed into a cultural center and a must-visit location for art fans and curious tourists from all over the world because to its dedication to displaying cutting-edge art and promoting conversation.
Visit the National Gallery in London
Founded in 1824, the National Gallery is a world-famous art museum that is located in Trafalgar Square.
One of the best collections of Western European paintings in the world is housed at the National Gallery in London, which is a veritable treasure trove of art and culture. Millions of people flock to this famous museum in Trafalgar Square every year to take in the centuries' worth of treasures of art.
The National Gallery offers a remarkable voyage through art history with its collection of more than 2,300 paintings. The collection spans eras and genres, including Renaissance masterpieces by Leonardo da Vinci and Michelangelo and Impressionist treasures by Monet and Van Gogh.
Visitors can awe at famous works including "The Arnolfini Portrait" by Van Eyck, "The Fighting Temeraire" by Turner, and "The Birth of Venus" by Botticelli. The museum's opulent building creates an alluring atmosphere while serving as a gorgeous backdrop for the artworks.
For art fans of all ages, the National Gallery also provides guided tours, seminars, and workshops. Its cafes and gift shop offer chances to savour the art experience even more.
A voyage into the beauty, originality, and cultural legacy of Western art is provided by a trip to the National Gallery. Both art enthusiasts and interested tourists looking to explore the world of magnificent paintings will find it to be an enlightening and fascinating site.
If you would like to walk around the National Gallery and view some of the paintings, admission is free and you should give yourself at least three to four hours to see all that the National Gallery has to offer.
Visit Covent Garden
The colorful and well-known neighborhood of Covent Garden, which is situated in the center of London's West End, charms tourists with its upbeat atmosphere, fascinating past, and diverse selection of attractions. Covent Garden, once a fruit and vegetable market, has evolved into a thriving centre of culture, entertainment, and retail.
One of Covent Garden's highlights is its famous covered market, where you can browse a treasure trove of upscale stores, handcrafted goods, and distinctive restaurants. The market is a well-liked location for both locals and tourists due to its attractive architecture and bustling atmosphere.
The area is particularly well known for its top-notch theatres, which provide a variety of acts, including musicals, plays, and ballet. Outstanding opera and ballet productions are presented at Covent Garden's Royal Opera House, a cultural treasure.
Not only is Covent Garden a feast for the eyes and ears, but it is also a culinary delight. There are numerous restaurants, cafes, and pubs in the region that serve a variety of cuisines to satisfy all tastes.
Covent Garden is a must-see location that captures the essence of London's culture and entertainment scene with its lively street performers, historical structures, opulent boutiques, and buzzing atmosphere.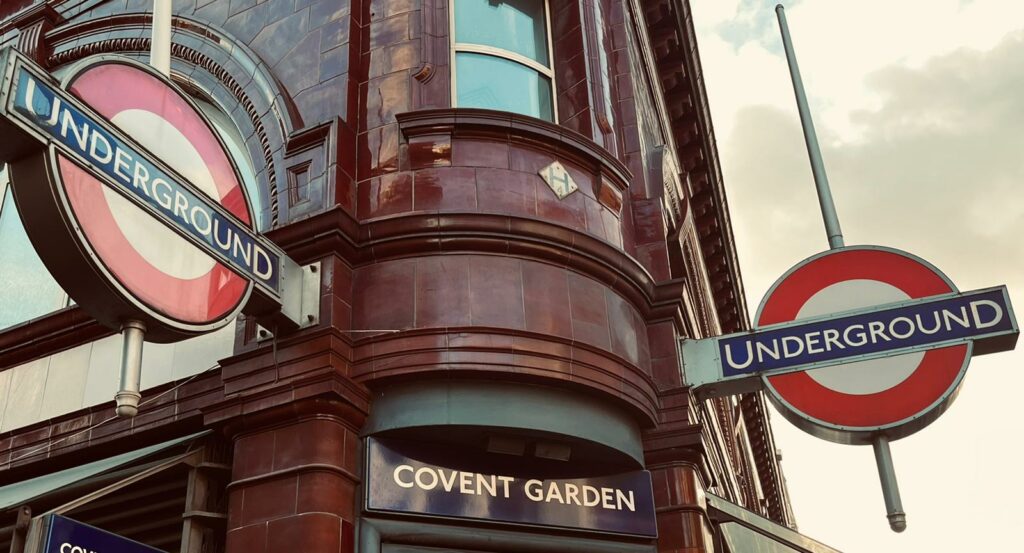 Enjoy London's Parks
One of the best things that London has going for it is all the green space. With over 5000 acres of green space across nine main London parks, it gives you an opportunity to get away from the hustle bustle of the Underground or all the traffic.
These main nine parks include Battersea Park, Bushy Park, Kensington Gardens, Kensington Roof Gardens, Richmond Park, Regents Park, and St. James's Park, Hyde Park and Hampstead Heath
All these parks are very popular, but the two that stick out the most are Hyde Park and St. James's Park. St. James's Park is a beautiful park that is located in front of Buckingham Palace and you can walk through this park to Westminster.
Hyde Park is arguably the most famous park in London and it covers over 350 acres, making it the largest in central London. In winter, Hyde Park is the site of Winter Wonderland and the Christmas markets and in summer, it plays host to loads of outdoor festivals. One thing if you are looking for some green space or a place to relax in the park you will have many options.
Visit the Borough Market in London
The Borough Market is located in Southwark and is a wholesale and retail market that opened in 1851 and is open all year round. However, there are parts of the market that date back all the way to the 12th century.
If you want to avoid the crowds, try to avoid the Borough Market on Saturdays. People come from all over London for the fresh organic produce and artisan prepared food and during the build up to Christmas the eggnog and mulled wine.
For all of those Harry Potter fans out there, a small flower shop called the Chez Michele located underneath a railway arch by the Borough Market was used for the entrance to the magical pub.  In addition, a small shop in the market was used in Harry Potter and the Prisoner of Azkaban.
The London Underground
The London Underground is the city's metro system and was founded in 1863. It is a fantastic and efficient way to get around London and it is a tourist attraction in itself for how famous some of the Underground Stations have become. The famous phrase "Mind the Gap" is from the Underground every time the doors open at a stop.
Most Underground lines run between 5am and midnight Monday to Saturday and you will find slightly reduced hours on Sunday. Please plan because on weekends there is usually some train works on, so lines may have reduced service.
The three options for riding the Underground are buy a ticket from the ticket machines outside each station, buy a contactless Oyster Card or you can just use your debit or credit card and tap as you are going through the gates and leaving the station. If you are using your debit or credit card, fares will be capped and this might mean it will be cheaper than buying a physical ticket and many times much easier.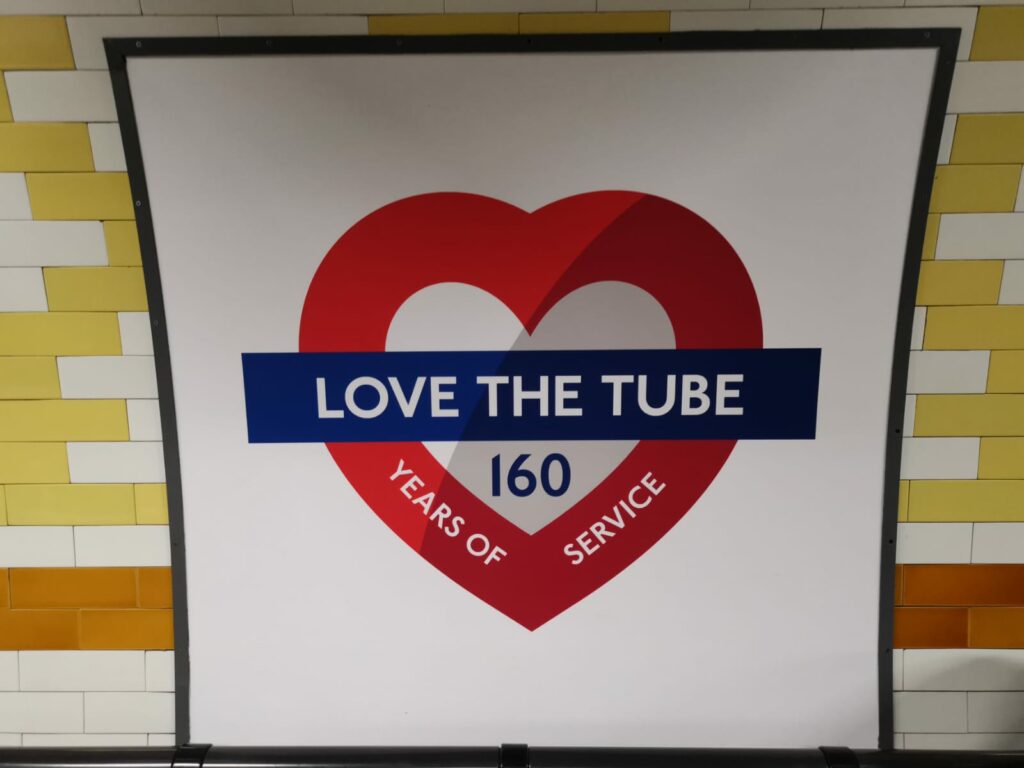 The Iconic Red Phone Booths
When most people think of Britain, they will think of double decker buses, fish and chips and the red telephone booths. Obviously, the red telephone booths will probably disappear over the coming years due to everyone now using mobile phones. However, while they are still here they are a proud part of British history and a great picture.
The first red telephone box to appear in London was in 1924 and was a result of a competition to design a kiosk and the first one was called K2. It was later mass produced and the red phone booths would eventually be called K6 (Kiosk No. 6) and it has become a part of not just London's identity, but British identity.
Today, as mentioned, many of us are now using mobile phones and do not need to use the famous red telephone booths. However, you see in many places them being turned into ATMs or people selling coffee out of them. While you are visiting London definitely, get a picture of a red telephone booth while they are still around.
Visit Camden Town and Market
A must-see location in London, Camden Town and its lively market provide a distinctive and eclectic experience. This vibrant neighbourhood, which is part of the Camden borough, is well-known for its alternative culture, music scene, and variety of street markets.
Both shoppers and foodies will find paradise at Camden Market. It includes a confusing variety of stalls, stores, and food vendors selling a wide range of apparel, accessories, vintage items, and international cuisine. The market offers something for every taste and price range, from stylish clothing to offbeat accessories.
Beyond the market, Camden Town's streets are studded with renowned concert halls, public art installations, and eccentric stores. The area emanates a bright and creative vibe that draws artists, musicians, and bohemian types.
Visitors can take a stroll along Regent's Canal, explore the renowned Camden Lock, and take in the vibrant environment. Renowned performances are presented in live music venues like the Roundhouse and Jazz Café, while people are entertained by street performers everywhere.
Camden Town and Market, with their blend of music, fashion, and artistic expression, provide a distinctive window into London's alternative culture. A trip to Camden offers the chance to experience the city's eccentric, energetic, and colorful side.
We definitely recommend you go to Camden and spend at least a few hours there, because it is one of the coolest areas in London and it will not disappoint. There is a great mix of hippies, locals, punks and tourists visiting, which creates one great melting pot.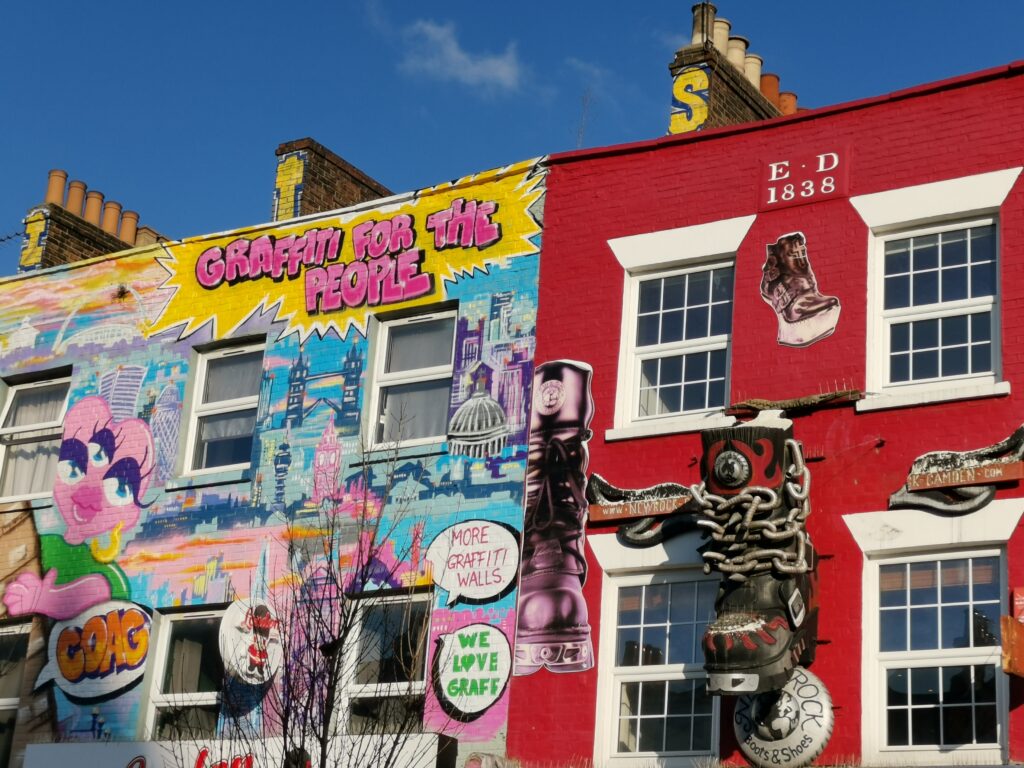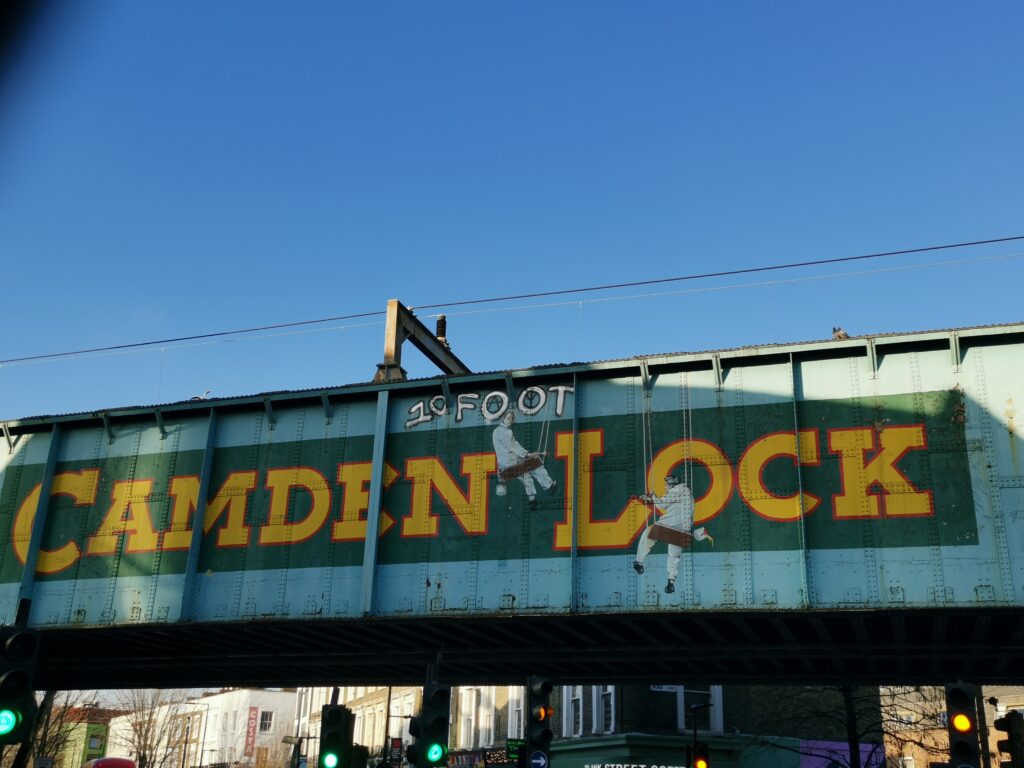 Visit Abbey Road in London
If you are a big Beatles fan, then you do not want to miss Abbey Road and walk across the road that was one of the famous images of the Beatles.
For music lovers and followers of the illustrious band The Beatles, going to Abbey Road in London is like making a pilgrimage. Abbey Road is a street in St. John's Wood and is most known for the classic album cover of the band crossing the street.
By crossing Abbey Road personally and taking a memorable snapshot in front of the zebra crossing, fans may replicate that well-known 1969 album cover. In order to express their admiration for The Beatles, many tourists leave their imprint by signing the neighboring graffiti-covered wall.
Visitors can tour the renowned Abbey Road Studios, where The Beatles recorded several of their albums, in addition to taking pictures there. It's fascinating to stand outside and take in the history and musical legacy that flow from the studios, despite the fact that they aren't accessible to the general public.
Fans of the Beatles and those interested in music history must visit Abbey Road. It presents an opportunity to engage with the enduring musical legacy and iconic images associated with one of the greatest bands of all time.
Visit Chinatown in London
Chinatown in London is a thriving, active neighborhood situated in the city's West End. With its elaborate Chinese arches, bright lanterns, and crowded alleyways reeking of Chinese food, Chinatown is like stepping into another universe.
Chinese, East Asian, and other multinational communities all coexist in this multicultural neighborhood. From true Chinese restaurants serving dim lunch, noodles and Peking duck to Asian shops stocked with unusual ingredients and specialty goods, it offers a wide variety of experiences.
Chinatown is a centre for cultural activities and celebrations in addition to being a culinary haven. The streets come alive with firecrackers, colourful parades, and dragon and lion dances during Chinese New Year, drawing tens of thousands of tourists.
Chinatown is home to cultural organisations including the Chinese Community Centre, which supports Chinese arts, language, and legacy, in addition to restaurants and businesses.
Chinatown in London is a fascinating location that provides a window into Chinese culture and traditions in the middle of the city. It is a destination that both locals and tourists should visit because of its vibrant environment, delectable cuisine, and cultural diversity.
Visit Platform 9 ¾ at Kings Cross Station
For all of you Harry Potter fans out there, this is arguably the most famous platform in the whole world where Harry Potter uses to journey to Hogwarts and Hogsmeade Station, close to the school. The ironic thing is that Platform 9 ¾ actually does not exist.
However, Platform 9 ¾ is a fictional train platform located in King's Cross Station in London. Kings's Cross is one of London's busiest Underground stations and has been around since 1852.
For those Harry Potter fans, you can go to Kings Cross station and there is a place where you can get a photo next to the Platform 9 ¾ and pose next to a luggage trolley disappearing magically into the wall. You can also get your Harry Potter souvenirs here at one of the shops.
Visit Piccadilly Circus
Piccadilly Circus opened in 1819 when it was one of London's main commercial hub. 
At the center of London's West End, Piccadilly Circus is a famous and busy public space that personifies the city's dynamic energy. Piccadilly Circus is frequently referred to as London's version of Times Square because of its flashing lights, soaring electronic billboards, and thronging crowds.
Piccadilly Circus, which is surrounded by theatres, shops and restaurants, acts as a significant transportation hub and a well-liked gathering place for both locals and tourists. Due to its convenient position, it serves as a great starting point for exploring neighboring landmarks including Leicester Square, Trafalgar Square, and Regent Street's shopping mecca.
In addition to taking in the lively atmosphere and enjoying the street performers, Piccadilly Circus visitors may also take in the famed Shaftesbury Memorial Fountain, which is topped with a statue of Eros. The square is most alluring at night when the surrounding buildings and billboards are illuminated by the lights, creating a sight of colour and vitality.
Piccadilly Circus is a must-see location that captures the vivacious energy of London, whether you're looking for shopping, entertainment, or a bustling city vibe.
Visit Natural History Museum
Opening in 1881, the world famous National History Museum opened is located in South Kensington in London.
A well-known organisation with a focus on presenting the marvels of nature is the National History Museum. The museum, which is housed in a magnificent Victorian structure, is not only a veritable gold mine of scientific knowledge but also a spectacular example of Victorian architecture.
The National History Museum transports visitors on a trip through the history of our planet with its extensive collection of more than 80 million specimens. The displays are breathtaking, from the diplodocus skeleton that towers over Hintze Hall to the captivating blue whale that hangs from the ceiling.
The museum's galleries include a wide range of topics, including geology, dinosaurs, human evolution, biodiversity, and the animal kingdom. Visitors of all ages will find the experience intriguing because to the interactive displays, multimedia presentations, and hands-on activities.
The National History Museum also provides educational programmes, workshops, and temporary exhibitions that explore a range of scientific subjects in greater detail. The museum's attractiveness is enhanced by its spectacular architecture, which includes the famous Central Hall and the exquisite terracotta façade.
The National History Museum offers visitors the chance to see the wonders of nature, investigate historical secrets, and develop a greater understanding of the complexity and fragility of our planet. It's a location where curiosity is sparked and science comes to life.
Visit and Go Shopping on Oxford Street
If you like to shop then Oxford Street is where you want to be. This is not only London's best shopping area, but also the busiest shopping street in all of Europe with over 300 shops and hundreds of millions of shoppers and visitors annually.
If you are trying to find it, there are four Underground Stations on this street, but if you want to start on one end go to Tottenham Court Road and go to Marble Arch.
On Oxford Street, you will find all the top brands including all the high-end labels and designer and international famous department stores. In addition, in winter during the lead up to Christmas, Oxford Street Christmas lights illuminate the whole street and make your shopping experience more special.
24. Nightlife in London
The nightlife in London is renowned for being dynamic, eclectic, and accommodating to all tastes. The city comes alive after dark with a wide range of entertainment opportunities, making it a popular destination for nightlife fans worldwide.
There are numerous top-notch nightclubs and martini bars in London for individuals looking for opulent and exclusive encounters. The city's nightlife caters to music enthusiasts and partygoers of all genres, from the famed Fabric and Ministry of Sound to the sophisticated clubs of Mayfair and Soho.
London has a booming theatre sector in the West End where you can see top-notch musicals, plays, and live performances in addition to the club scene. Numerous comedy clubs can be found across the city, where both well-known and up-and-coming comics may dazzle audiences with their wit and humour.
London's neighbourhoods are littered with cosy pubs, rooftop bars, and live music venues for a more relaxed experience. You may discover a variety of places offering amazing beverages, live music, and a friendly ambiance, from the hip streets of Shoreditch to the storied pubs of Camden.
The nightlife in London is wonderfully diverse, making it a thrilling destination for anyone seeking to party hard, take in live shows, or simply unwind with friends over a drink.
If you would like to know what are some of the best pubs in London click here go to our post where you will receive the best information and some of our recommendations.
25. Experience the Festivals in London
London is a city that enjoys a good party, with a busy calendar of events that highlight the city's rich cultural diversity and artistic skill. London holds numerous events all year long that appeal to a variety of interests and passions.
Notting Hill Carnival, a vibrant celebration of Caribbean culture that takes place over the August bank holiday weekend, is one of the most well-known celebrations in London. Millions of people flock to this happy and vivacious celebration, which features colorful parades, steel bands, and delectable Caribbean cuisine.
For fans of music, the summer months feature festivals with well-known performers from diverse genres, such as British Summer Time Hyde Park, Wireless Festival, and the Southbank Centre's Meltdown Festival.
While cinema junkies can take in the BFI London cinema Festival and Sundance Film Festival: London, literature lovers throng to the London Literature Festival and the London Book Fair.
The London Design Festival, London Fashion Week, and the Christmas markets that beautify the city during the holiday season are additional prominent festivals.
London is a lively and energetic destination for festival-goers from all over the world thanks to its festivals, which provide a variety of experiences, from music and art to food and fashion, and to its rich cultural tapestry.
If you would like to buy a ticket to one of the London Festivals, click here or search directly below from one of our preferred suppliers.